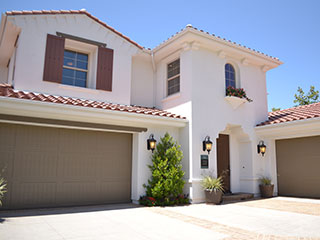 Always Professional And Always At Your Service
You and your garage door deserve the very best service available, and that's what we're here to provide. There's no need to be worried about fast or inconsistent work schedules, as we always treat our customer's door as if it's our own and arrive on time to get straight to work. Our technicians are friendly and will keep you in the loop every step of the way so you always know what we're doing and can rest assured you're only getting the services you need. Nothing extra to bump up the price! That's why we're one of the very best in California.
We're Ready When You Need Us
We'll always work to get out to you as soon as possible to fix up your door, but we also understand that sometimes things require more urgency. If you need emergency service, or same-day service for pressing problems, just let us know! Our experts will be out before you know it to help get you back on track for your busy schedule. Emergency or not, we'll always complete our work fast so your day isn't taken up for long, but never at the expense of quality.
Garage Door Installations, Maintenance, And More
Are you looking to get a brand-new garage door installed to up curb appeal, or simply freshen the look of your home? We'd be more than happy to take care of it! Whether you're interested in Windsor, Ammar, or otherwise, we work with all of the favored brands. If you instead want to lengthen your current door's lifespan, maintenance is the best way to go! We can adjust tension, and most importantly, test the safety sensors so you can rest easy knowing that your family can be around it safely. Repair and replacements are also available for openers, springs, and other vital system components.
There No Need To Wait:

Best Prices Available

Many Years of Experience

Reliable and Solid Solutions

High Quality Tools and Parts